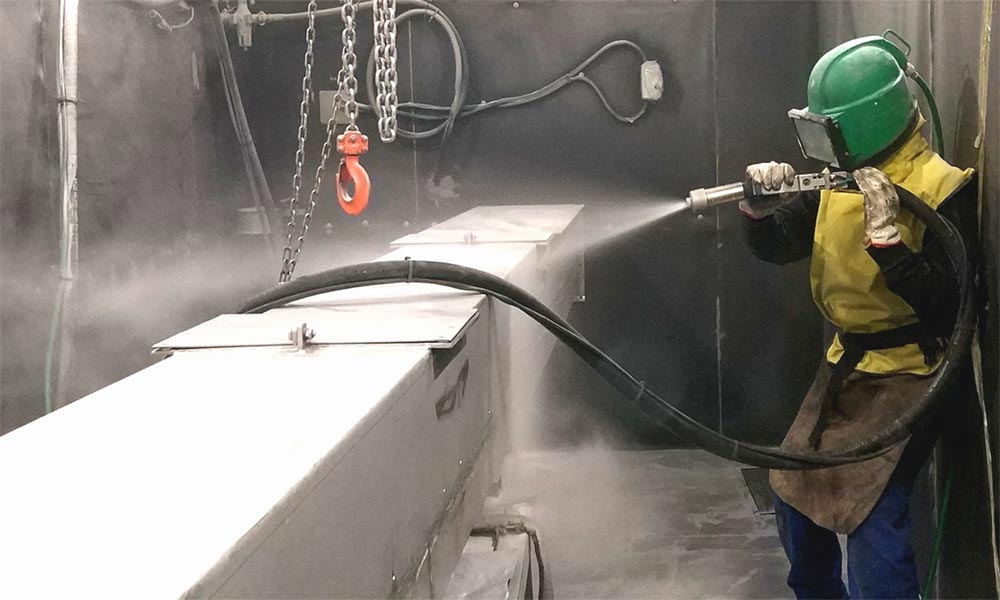 NOTE: Please send your certificates/certifications to [email protected] after applying here.
We are hiring grit/sandblasting technicians to support a maintenance project.
Responsibilities
Strip various surfaces of dirt, rust, paint, and grease to prepare for refinishing and repair using pneumatic, electrical, or mechanical equipment.
Use abrasive blasting equipment to strip surfaces, removing sand, paint, grease, tar, rust, and dirt to specified finish.
Cover and protect surfaces not being stripped.
Add abrasives, such as sand, grit, into blast machine.
Control valves on equipment to regulate pressure and composition of abrasive mixture flowing through nozzle or into tumbling barrel.
Use equipment that directs blast or flow of abrasive-laden compressed air, gas, or liquid over surface of parts.
Manually direct nozzle over surface of large parts or inserts arms through glove-fitted cabinet openings and manipulates small parts under nozzle.
Examine finished parts to ensure conformance to specifications.
Comply with applicable safety regulations and best practice
Assist with training of new hires.
Perform other duties as assigned.
Duties
Ability to follow instructions from supervisors or senior workers.
Thorough understanding of required equipment.
Ability to use hand tools and power tools.
Maintain a clean, safe, and orderly work area.
Minimum 5 years experience required.
High School Diploma or equivalent required.
Job Category:
Sandblasting Technician
Job Location:
Delta State